Shop 2021 Ford Mustang Bellefonte, PA
Here's Your Daily Dose of Dopamine
Hear the roar of a Mustang as the ground starts to tremble and your legs start to shake. As always, Mustang calls upon its performance roots with features for enhanced handling, high-powered engine options and classic Mustang design. New for 2021, the soul-stirring Mustang Mach 1 and Mach 1 Premium stand at the pinnacle of 5.0L performance. The completely customizable Mach 1 continues its legacy, engineered specifically for quick turns and spirited drives.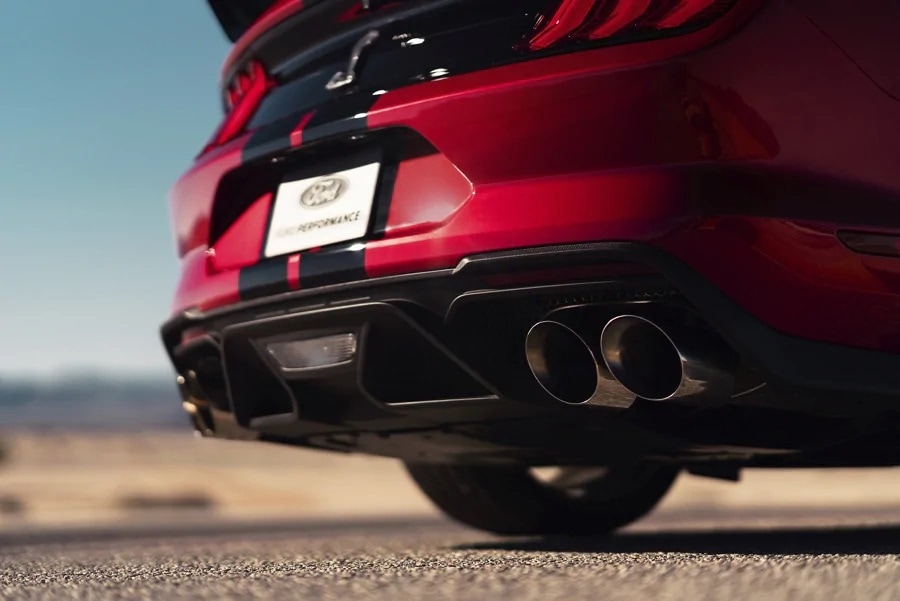 Go From a Whisper to a Roar
No need for a sound system, because Mustang provides more than enough base. The class-exclusive* active valve performance exhaust lets you control the volume. If you're leaving for work early in the morning, set it for Quiet Start. Need an energy boost when you're leaving work? Select the Sport setting. Other modes are Normal and Track. Now available on all engines.
*Class is High-Power Sports Cars based on Ford segmentation.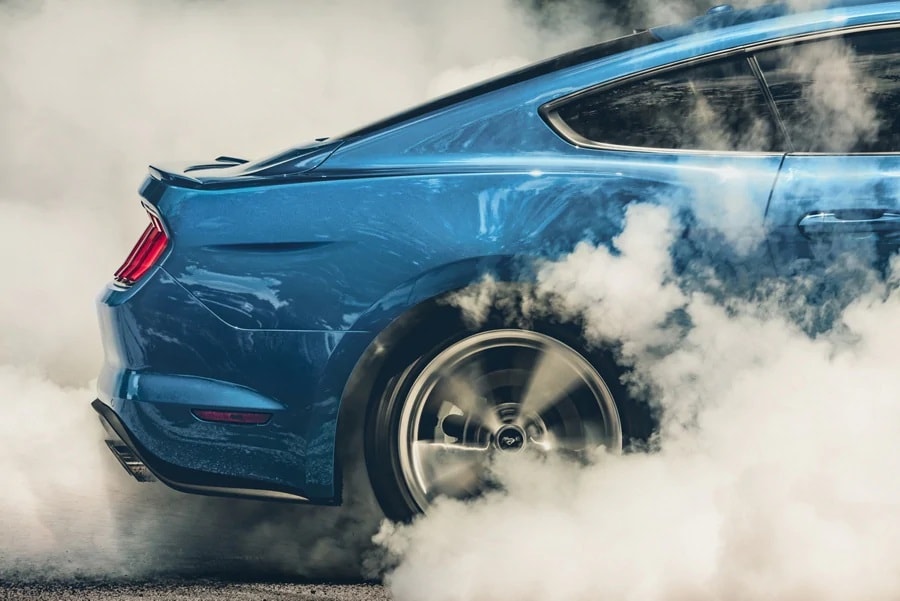 Smoke 'Em if You Got 'Em
Launch control* integrates the brakes, traction and powertrain control to help ensure quick starrts, while real-time performance info is displayed on the in-dash LCD screen. The elctronic line-lock* does the hard work for you by locking the front brakes and releasing the rear brakes. Those back tires will be spinning and warmed up in no time.
Closed track.. Line-lock is intended for track use only. It should not be used on public roads. See owner's manual for information on use.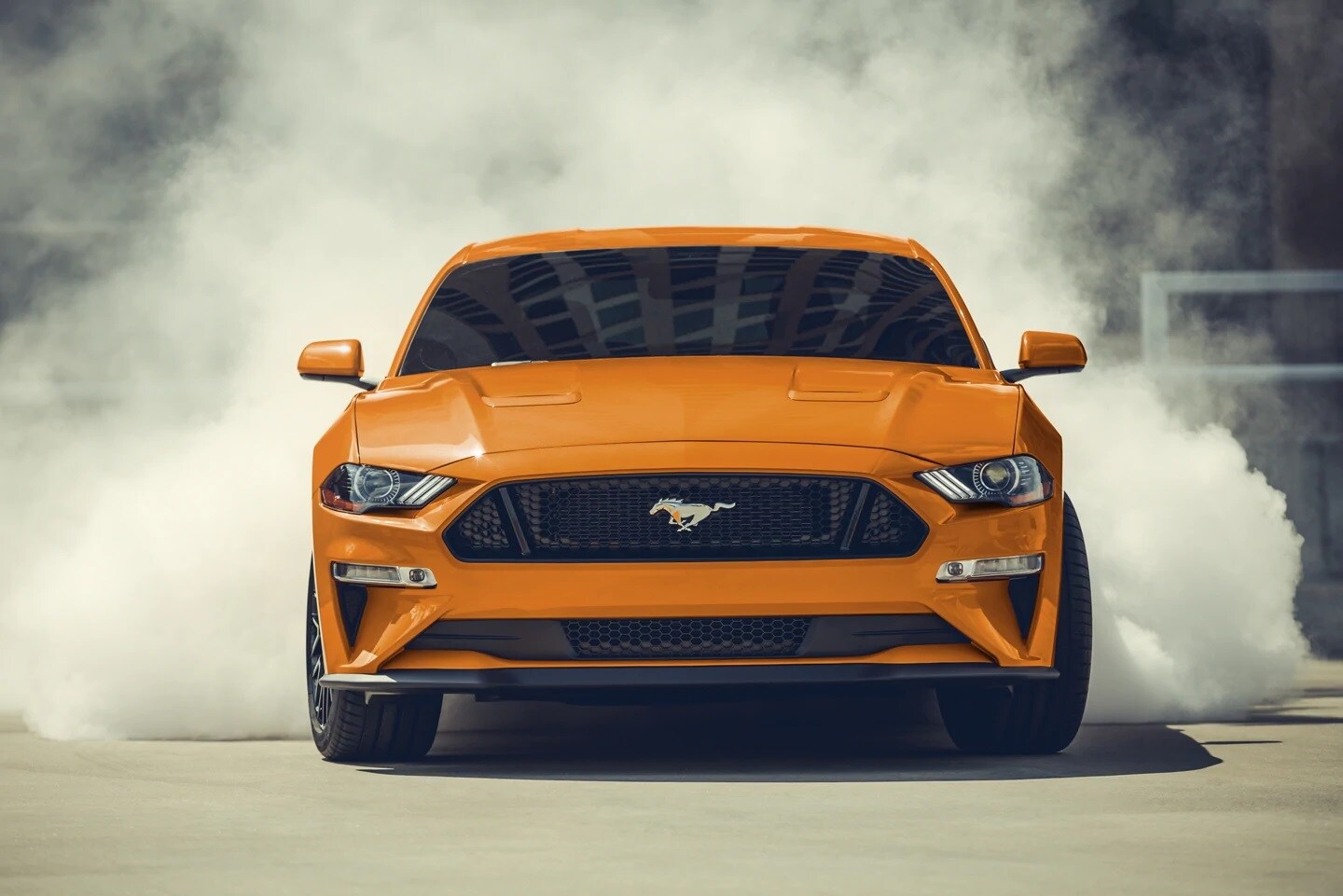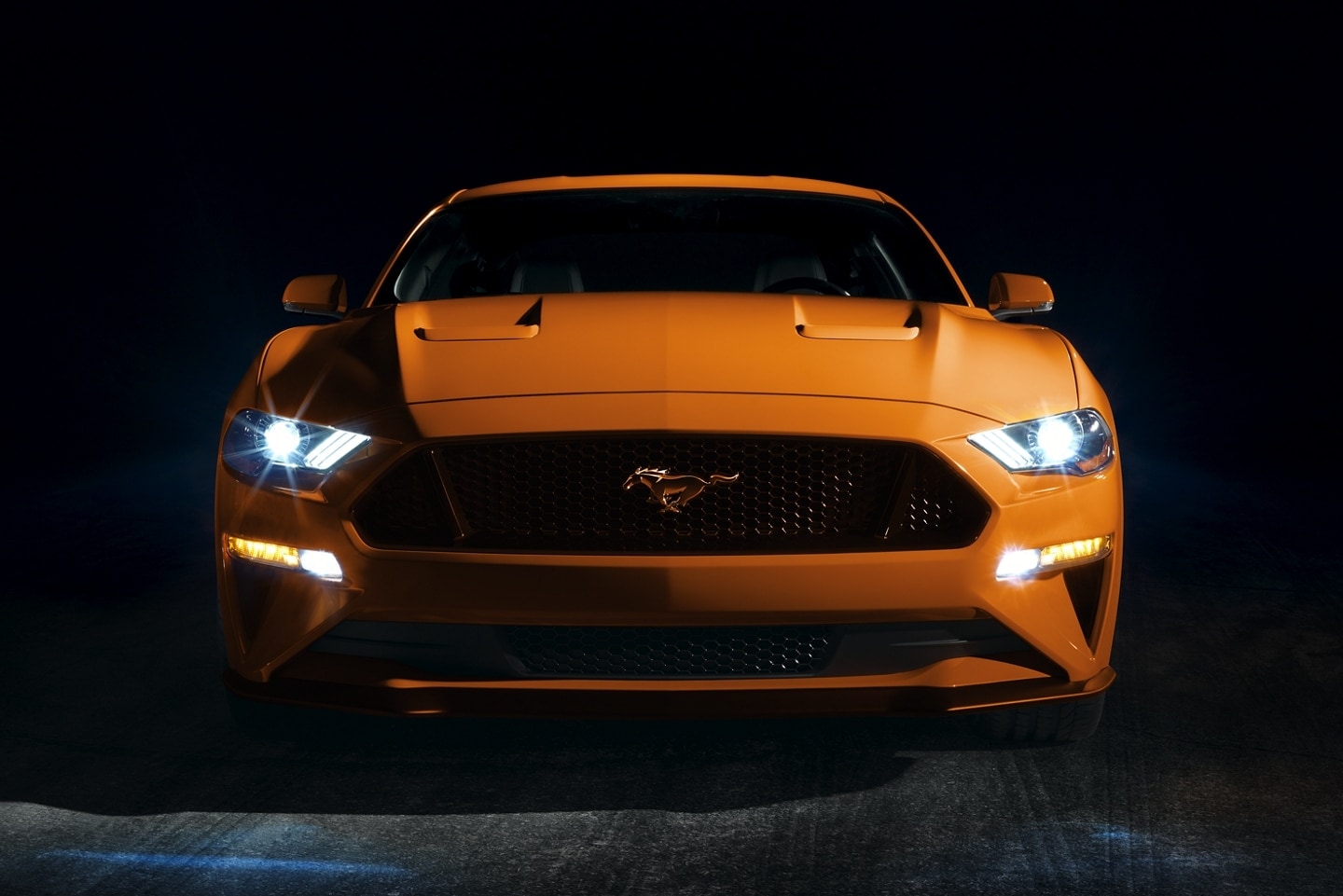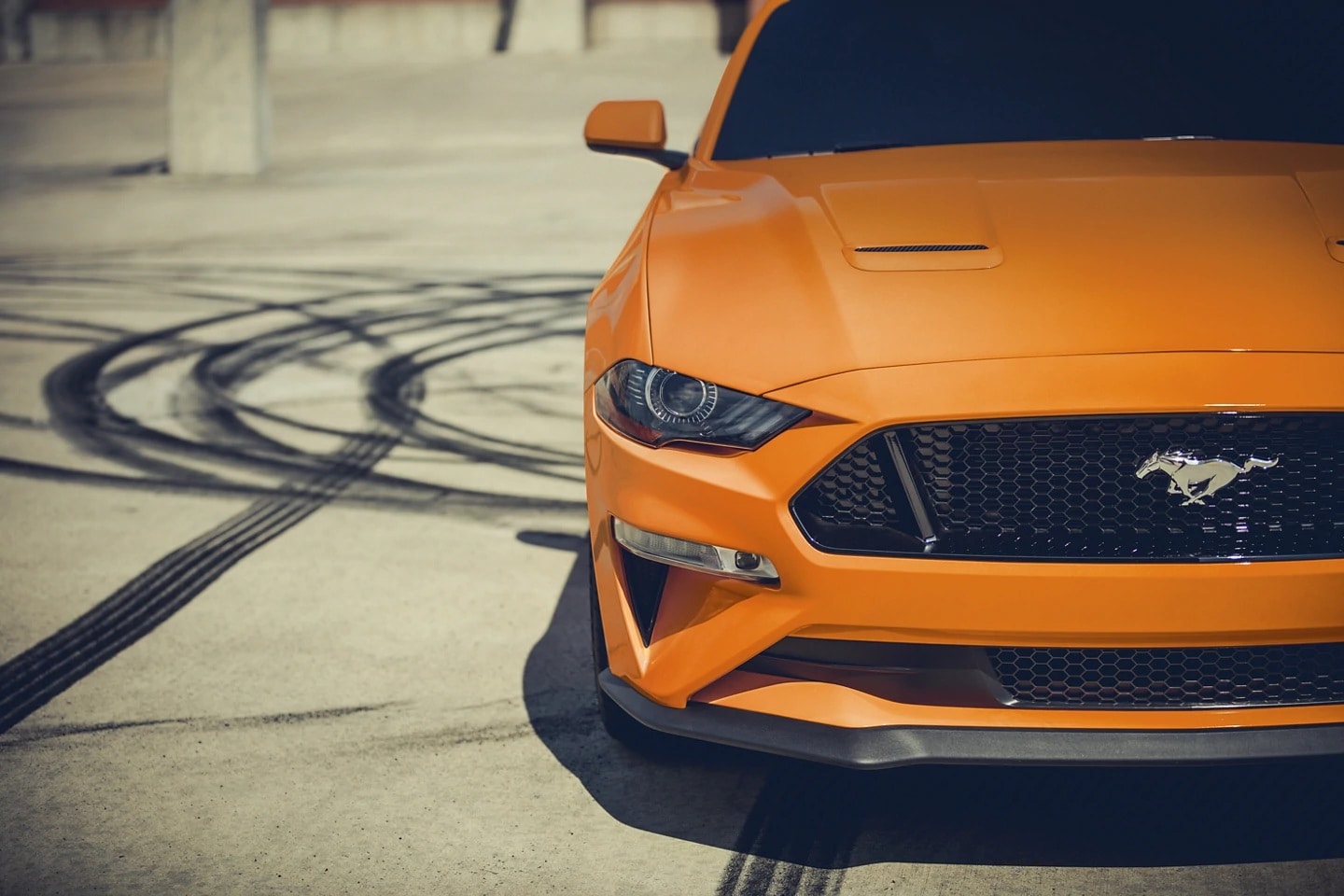 Rolling Thunder
At the heart of every Mustang is a high-powered engine. Mustang offers five available engines, including the 5.2L supercharged V8.
Guide Your Exhilaration
With advanced technology in the passengers seat, you can't go wrong in a Mustang. Features like available SYNC® 3, Ford and Waze and Ford Co-Pilot360™ help keep you on track while testing your limits. Track Apps® * adds to the experience, giving you the ability to instantly view and utilize a number of performance metrics on the instrument panel.
*For track use only. Not to be used under any other driving conditions. May void your vehicle's limited warranty. See your warranty booklet for details.
The Apex of Precision and Speed
A 2021 Mustang will pin you to your seat. Take it for a spin on a course with lots of white-knuckle curves and then, for good measure, subject it to some less-than-perfect road surfaces. That's where you'll discover how its independent suspension and selectable power-assisted steering deliver crisp, responsive performance while the available MagneRide® Damping System helps smooth out the rough spots.
MagneRide is a trademarked technology of BWI Group.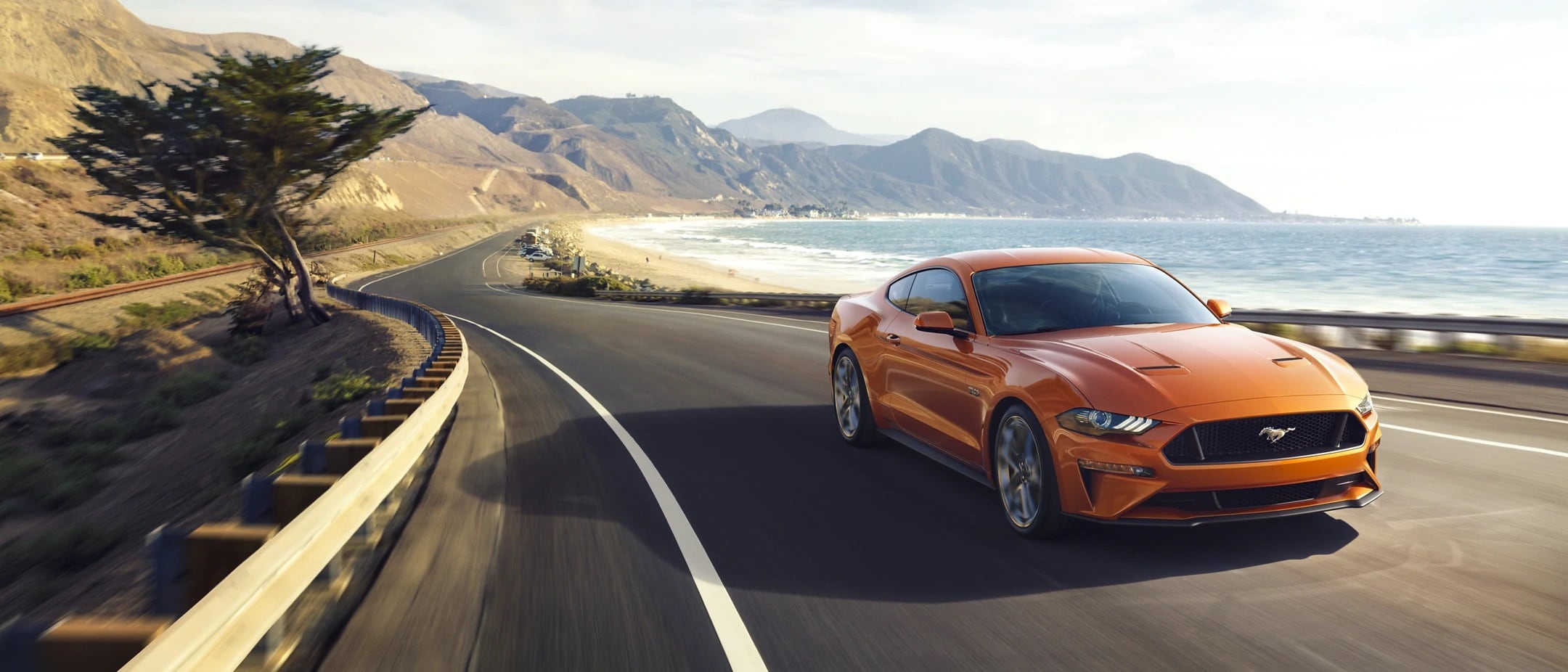 A Blur Never Looked So Good
It's the classic performance car that only gets better. This year, Mustang introduces the aeronautically inspired design and unprecedented performance of the all-new Mach-1 and Mach-1 Premium. There's also the icon that is the high-powered and monumental Shelby GT500® . If you're looking for fun with the top down, there's also the EcoBoost® and GT Mustang convertibles. And because your Mustang should fit you, there are 18 different wheel styles, new unique color choices, a range of available seats and a ton more opportunities to customize your ride.
GT500 and Shelby are registered trademarks of the Carroll Hall Shelby Trust.